Posts in Quick Tips category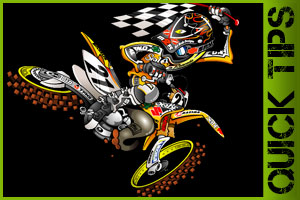 Everybody makes mistakes, the important thing is to learn from those mistakes and not repeat them. Here's a list of mistakes to avoid when riding your dirt bike.
This is a list of the top 5 riding mistakes I have seen people make over the years, including myself. Remember them next time you go ride!