HDR photography is still pretty new and not many people know about it, and even less do it right! I'd like to think that I am part of the small group of photographers that can produce nice HDR images without over-doing it, but sometimes I love to over-do it! Sometimes making an image look completely unreal by pushing the HDR settings all the way up is actually rewarding, depending on what you're trying to achieve of course.
While I was shooting the Colorado national race in Lakewood a few weeks back, I couldn't help but to snap a few HDR images of the amazing sky and hills around the track…the only problem was that I didn't have a tripod with me, so the images aren't perfectly aligned, but still worth processing. A few of them turned out pretty good, and I couldn't decide between the different versions I made, so I decided to show them all to you guys and girls and you can tell me which ones you like the best in the comments section at the end of the post!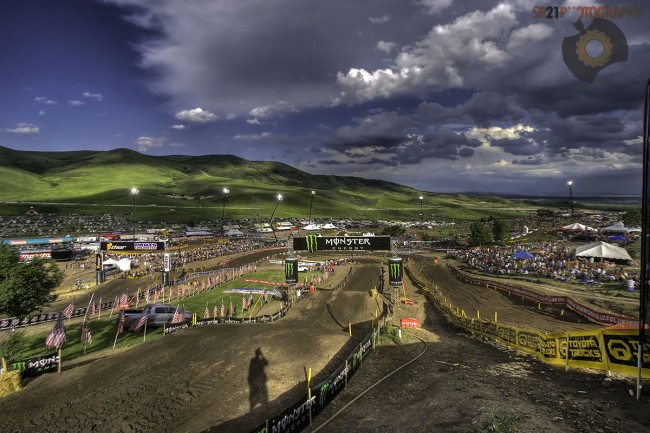 I went a little soft on this version, as I wanted the image to look clean and somewhat real.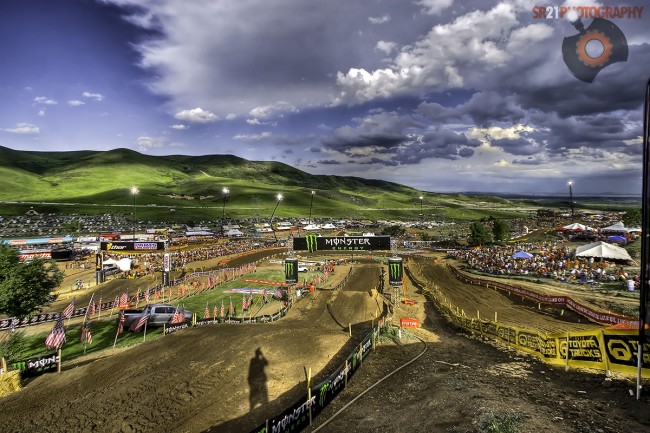 In this version, I brightened the whole image just a bit, and saturated the colors by a few points as well.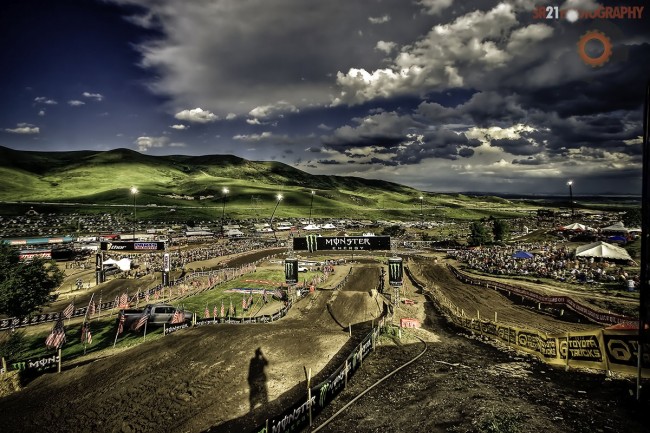 I made some dramatic changes to this one. Darkened the sky a lot and added a lot more contrast as well.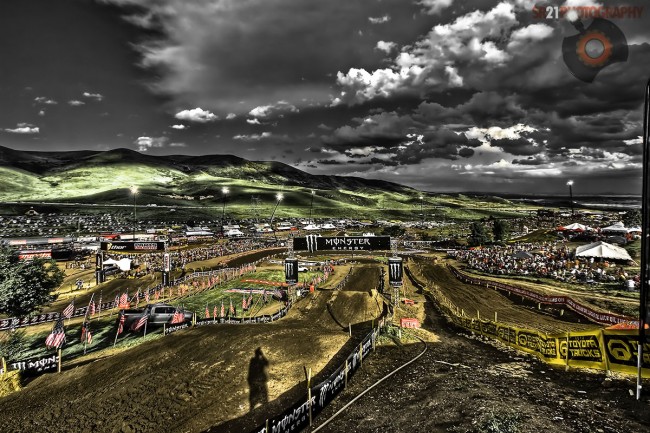 Remember when I said I like to over-do it sometimes? This is a perfect example…I personally love the sky and the grassy hills in the distance!
Let's look at another image now: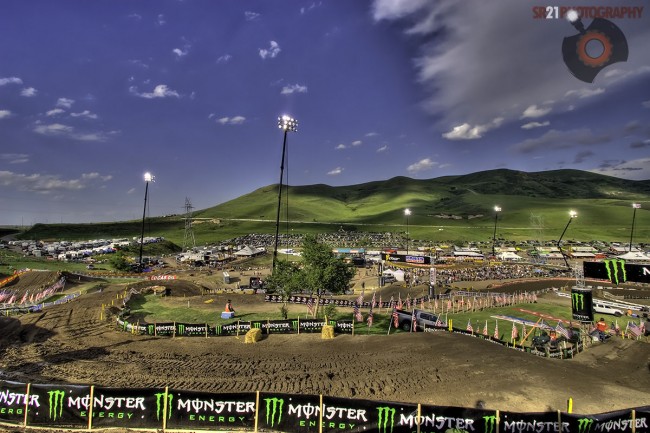 Once again, I started with a clean and smooth HDR conversion, and didn't go overboard with the settings.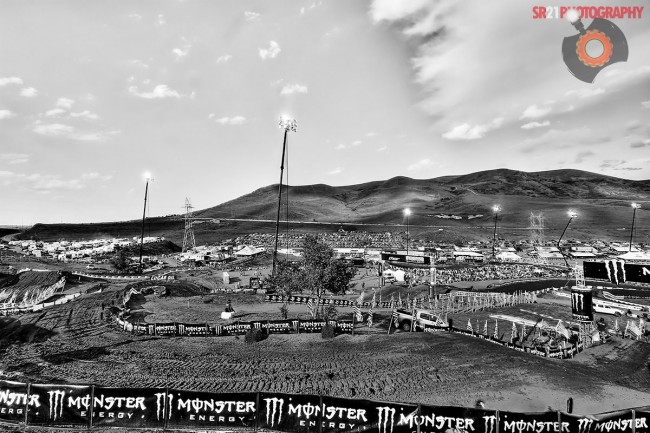 Now that's a dramatic change! Black & White HDR…I had to play with the blue color's luminance to get a sky this bright.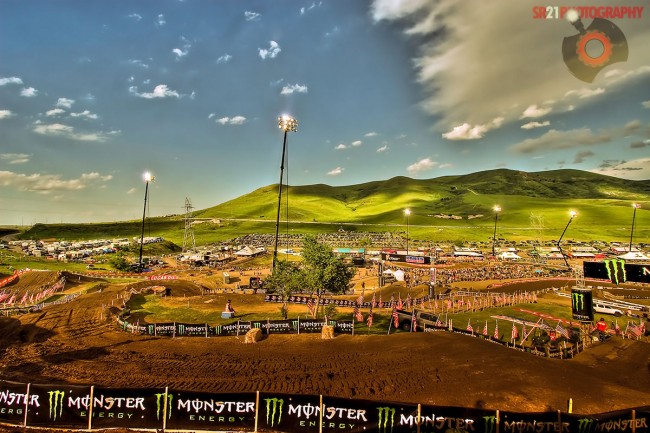 And here's the same image again, but this time I added a smooth "warm" gradient from bottom to top, which warms up the whole image and darkens the bottom where the dirt is.
Let's look at image #3: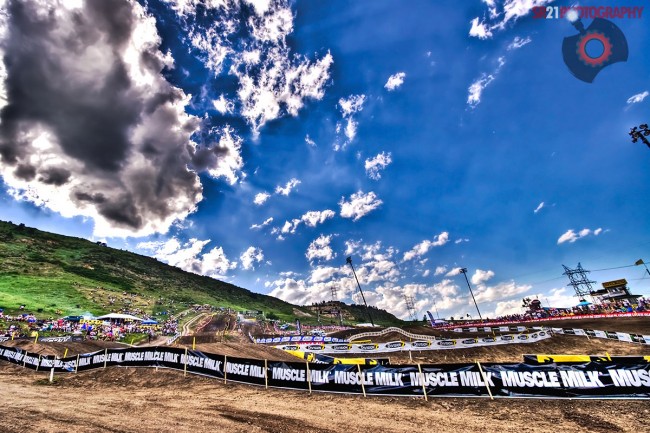 In my opinion, this isn't a very good HDR image, mostly because the foreground looks kinda flat and doesn't have enough contrast, but I loved the sky in this photo so I tried something else in the following image:
And voila! Since the foreground wasn't interesting I decided to darken it a lot and remove all it's colors, which really made the sky "pop-up"! I also softened the sky to give it that dreamy/silky look and I love the results! This image still isn't a very good HDR image, but I think this second version is much better then the first one…what do you think?
And finally, the last image I processed:
I really like the contrast between the bright green grass and turquoise sky, but I was hoping to get more details and color in the dirt areas. Let's see what we can do to this photo…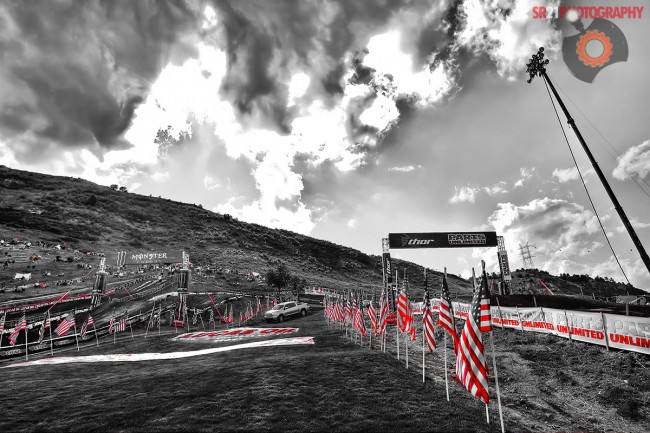 How about getting rid of all colors but red? Compared to the 1st image, this version focuses your view on the foreground where the American flags are, thx to the bright red color.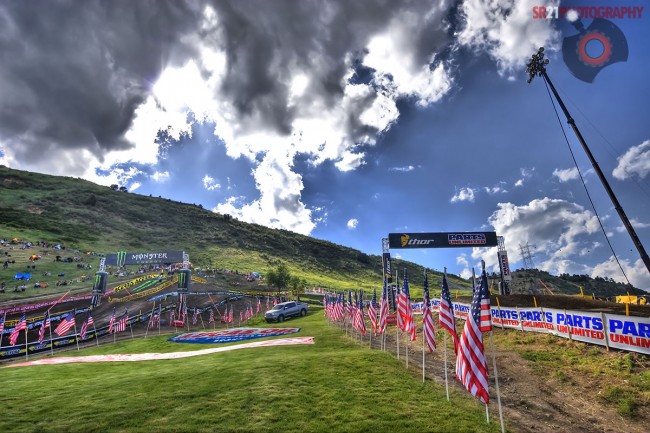 This is a more "toned down" version of this photo, and what I started with. If you look at the above 2 again, you can see how many choices you have when making HDR images!
Well I hope you enjoyed this little HDR Photo comparison, and if you did please leave a comment and let me know which ones are you favorites or share your own HDR experiments with others.